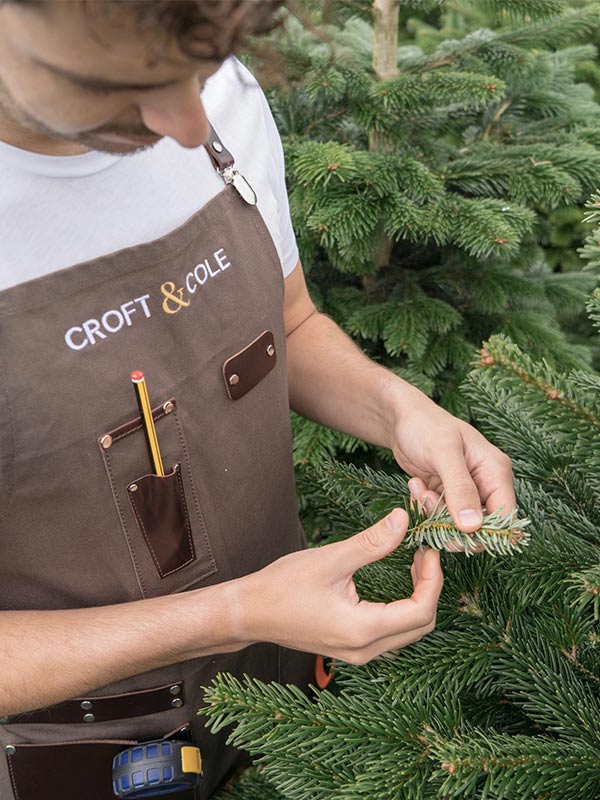 At Croft and Cole, we appreciate the central role that an attractive tree plays in your holiday season and we understand the anxieties that might arise when purchasing online. That's why we take great care in providing only 'superior grade' trees – each handpicked for its exceptional shape and rich colour to ensure that every delivery brings joy to your doorstep. Our Christmas trees aren't just a feast for the eyes but a testament to our commitment to the environment. We strive to keep our carbon footprint small for each tree by reducing the travel distance, creating a beautiful and sustainable experience for you.
We transport our genuine Christmas trees directly to your home. Simply select your preferred tree and choose your delivery date and type. In London, we are thrilled to offer delivery throughout the day, during office hours and evenings, providing full flexibility around your schedule. On the eve of your Christmas tree delivery, we provide an estimated time slot to help you organise your day effectively. Our goal is to simplify the process of having a real Christmas tree delivered, enabling you to immerse yourself more in the holiday cheer!
Experience the magic of Christmas, right at your doorstep!